The company NIK. & amp; CHAR. TOMASSIS G.P. proceeded to design its own stainless steel Industrial PC SmartWeight with 8 "color touch screen in order to meet the special and demanding needs of its customers.
Industrial PC
The industrial PC is available in two different versions:
Standalone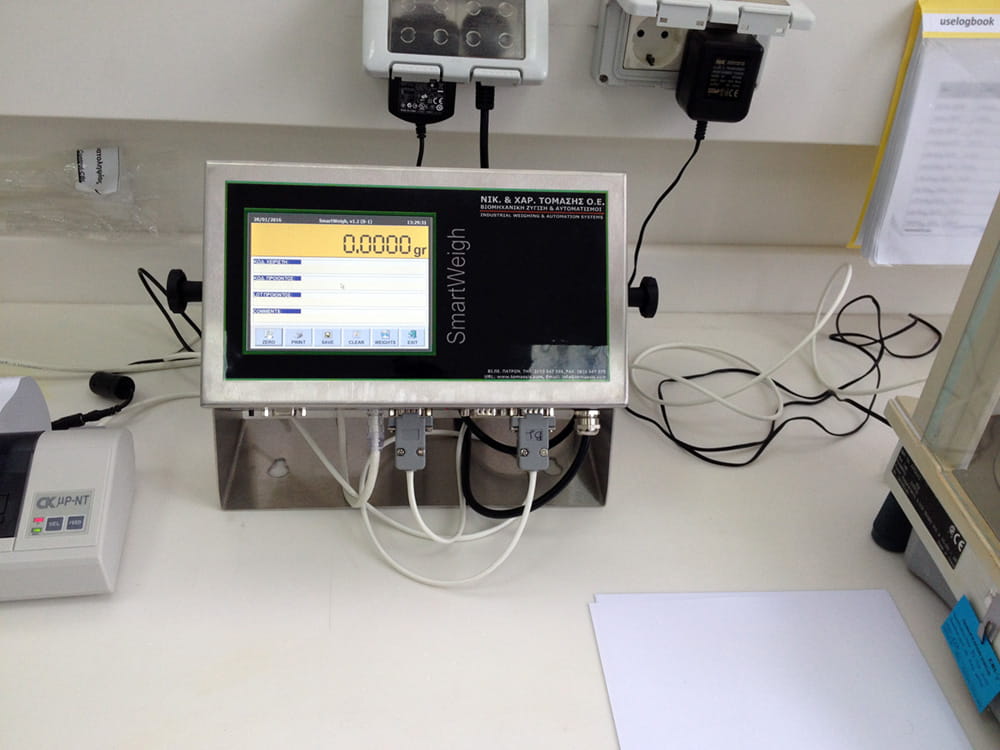 Industrial PC with integrated weighing system
Applications
Our company has technical staff and can create any software application desired by the customer (tailor made) fully adapted to his requirements.
Applications already created and used:
Drug Industry
Complete management of analytical scales, complete management control of users who perform weights, store weights, issue statistics, and print reports.
Food industry
Complete management of floor scales by issuing different stickers depending on the product. Full picture of all weighed products in real time as well as the ability to issue reports and statistics. Floor scales use a common product database that is updated in real time by a central server.
Sampling and "e" marking on finished products under legislation 76/211 / EEC.
Weighing Bridges
Quick and easy management as well as control of all incoming and outgoing vehicles from the bridge through the touch screen.
SmartWeight
Specifications:
Completely stainless steel construction AISI304
It has a large 8 "1920X1200 color touch screen
Embedded Windows 7.0 / 10.
Intel Bay Trail 4-core 1.86GHz processor
Fanless technology
4GB RAM
4 serial ports RS232
2 x LAN
USB2.0 x 2
USB3.0 x 1
1 x audio input
220VAC power supply